ABOUT
WELCOME TO PARIO

Pario provides urban and real estate market research –
Pario Research – Starting with Pario's insightful research, analysis, and strategy, you can improve your plans, market position, and outcomes. And with Pario's implementation advisory services, we can help get the job done.

Learn

how Pario can help achieve better results.
C-Change Partnerships – Meaningful capacity change comes from locally-appropriate partnerships. Pario's unique research skills identify partnership opportunities to improve asset value, financial return, and sustainable performance—then we accomplish Capacity Change initiatives through the C-Change Partnerships.

Learn

more, and see how you can participate.
Client Access – Client and partnership portal for work product access and idea exchange.
Time Value of Community – Pario's work with property economics, markets, culture, and community have led to the creation of Time Value of Community. Time Value of Community can help you capitalize urban improvement initiatives, strengthen community, and increase asset value and return on investment—for both private and public sector organizations.

Learn

more.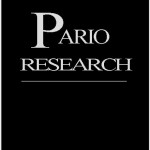 .