NEWS
Mark Smith Joins with Pathbreaking Professionals, Planned Densification LLC Formed
Mark Smith is joining with two pathbreaking professionals to form Planned Densification LLC.  Dan Slone, a McGuireWoods partner in Richmond, VA, and Errol Cowan Ph.D., educator, consultant, and developer, have both played significant roles in implementing sustainability into urban development and industry.  Together, the three form the management core around which project teams will be established to implement Planned Densification real estate investments.
Density is increasingly prescribed in towns and cities in order to increase walkability, reduce environmental impact, and reduce overall costs to municipalities, residents, and commercial owners/tenants.  The problem is that even midrise buildings are often infeasible because initial development costs are high and market-based revenues are low. To solve this infeasibility, Planned Densification LLC proposes solutions based upon a new, systemic view of the public and private roles in urban development, which allows real estate investments to co-evolve along with their host real estate market. "We understand how market, financial, and project feasibilities could allow for a natural co-evolution of density, and we redesign business processes to accomplish density over time," says Smith.  "There is a tremendous amount of economic and environmental loss in our cities because real estate has not been capable of efficiently co-evolving with its host market.  In selected locations, we plan to recapture these economic and environmental losses and produce new, higher levels of performance to a variety of stakeholders."
Planned Densification emerged in the 1990s from Pario's explorations with Time Value of Community and Capacity Change in real estate.
Planned Densification LLC will utilize the real estate advisory capabilities of Pario Research, and the legal expertise of McGuireWoods LLC. The Planned Densification website address is http://www.PlannedDensification.com.
Planned Densification Article in Urban Land Magazine
Mark Rodman Smith's overview article discussing asynchrony and Planned Densification and some of its applications has been published in Urban Land magazine in June 2009.  Planned Densification originated in the mid 1990s from Pario's work with financial and market feasibility, eco industrial development, business process redesign, and the context of changing real estate markets.  See a PDF copy of the article here and the Urban Land Institute website here.  See Pario's Writing & Speaking page for related writings and presentations.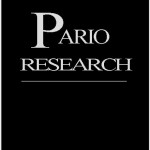 .